>> Thursday, May 14, 2009  
Going through my old art supplies, I stumbled upon some markers that I hadn't touched in six years. These types of markers usually cost about 5 bucks a pop, so I was afraid they'd be all dried up, but sure enough, they were as good as new. I was so excited by my discovery of lost treasures, that I composed a quick sketch. Being lazy, I didn't grab actual marker paper, so the drawing bled a bit, but I quite like how it turned out.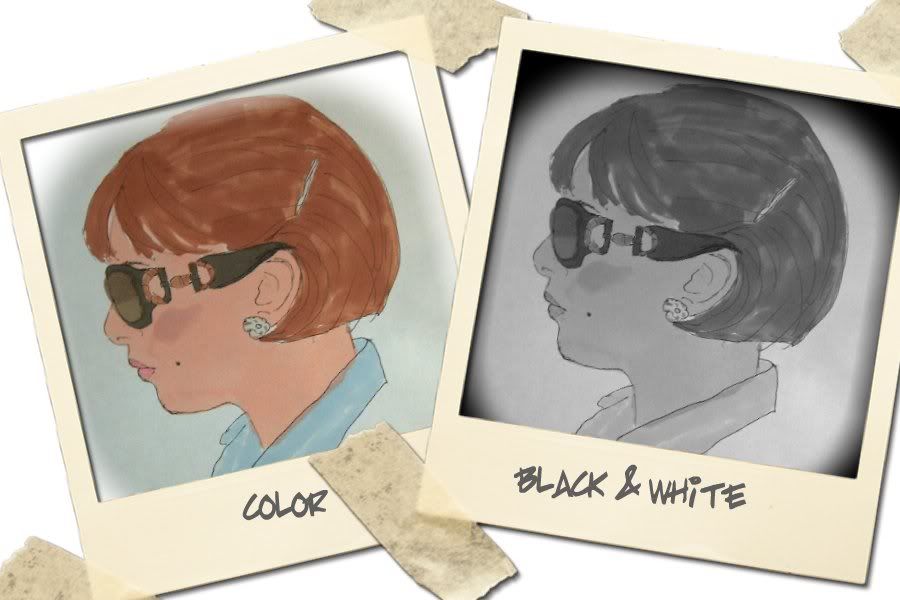 While scrapblogging the drawing, I tested how it would look in b&w and loved it so much that I had to show that, too.

Oh, and I actually changed my website around some more. I finally figured out how to html link a picture!! WoooHooo!! So now it looks even better than before! I know it's silly, and that lots of people probably know how to do that, but I'm so proud of myself. So go ahead and click on the Blog, Shop or Email picture and it will take you where you want to go.