>> Thursday, February 5, 2009  
Having a new puppy is keeping me so busy that I have zero time to really work on anything. While I'm waiting for things to calm down a bit, I've been doing some quick pastel sketches of vintage wallpaper. I decided to hang them in my bathroom.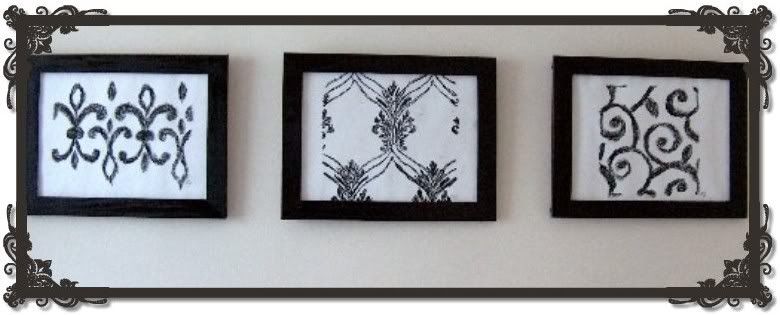 And because I haven't posted any new pics, here are two recent pics of Pip. He's looking more and more like a Chihuahua these days.